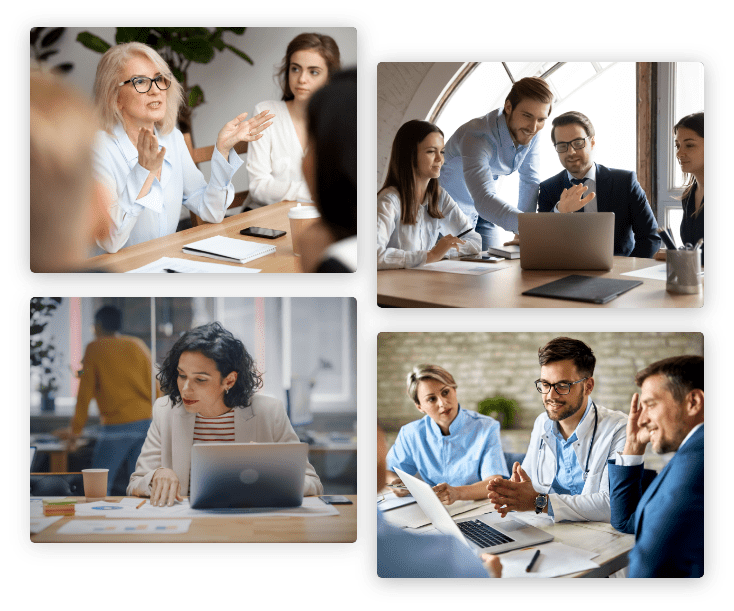 Bachelor of Arts in International Relations
As technology progresses and global economies become more interdependent, building and maintaining positive business relationships is of critical importance. Individuals interested in entering the global marketplace can benefit from an International Relations degree. The Bachelor of Arts in International Relations (BAIR) program educates students in both international relations and international business.
BA International Relations Program Objectives
Bachelor of Arts in International Relations graduates will be knowledgeable in the fields of public, multilateral, and international affairs, with the ability to manage an office, prepare budgets, make decisions based on financial indicators, and oversee projects from start to finish effectively and efficiently.
Graduates with a BA in International Relations can:
Distinguish the political, economic, and social theories, methods, and historical patterns of international relations applied to contemporary issues and individuals within the world system.
Explain the process and implications of interdependence among individuals, groups, and regions in the context of globalization.
Analyze conflict within international systems to the institutions of international law, diplomacy, and world order, including prospects for sustainable peace.
Assess the uniqueness of international organizations and other individuals within the international system.
Evaluate the multidimensional effects of globalization and integration in sustainable economic development.
Bachelor of Arts in International Relations Program Overview
Online and on-campus course modalities to accommodate busy schedules and preferred learning styles.
Frequent and flexible start dates – three 16-week semesters per year and offers students 9 entry dates per year.
40 Total Courses – 120 US/240 ECTS semester credit hours
Includes 14 Courses (42 credits) of general education in areas of English, math, social sciences, economics, science and the humanities.
Transfer credit friendly* – UBIS welcomes students with credits earned from other colleges and universities.
*Acceptance of transfer credit is always a decision of receiving institutions. UBIS does not guarantee transferability. Any student interested in transferring UBIS credit to another university should check directly with the receiving institution.
Intakes
January 2, 2023
February 27, 2023
March 27, 2023
April 24, 2023
June 19, 2023
August 28, 2023
September 25, 2023
October 23, 2023
November 20, 2023
Course Overview
To receive a Bachelor of Arts in International Relations, students must earn 120 US / 240 ECTS semester credit hours that are equal to 40 courses—including a capstone project. 
General Education (42 US / 84 ECTS credits)
ANTH 205 Cultural Anthropology
ENGL 101 English Composition I
ENGL 295 Research & Report Writing
GNED 112 Student Success Strategies
HIST 201 Survey of World History
MATH 110 College Math: Algebra
PHIL 101 Introduction to Philosophy
PSYC 101 Principles of Psychology
COMM 101 Introduction to Communication
SCIE 112 Environmental Science
ECON 205 Microeconomics
ECON 301 Macroeconomics
PHIL 240 Ethics Introduction
MGMT 215 International Political Economy
Required Core Courses (45 US / 90 ECTS credits)
ACCT 101 Accounting I
ACCT 102 Accounting II
BUSN 110 Foundations of Business
COMP 201 Introduction to Information Technology
MGMT 303 International Business Management
MGMT 317 Organizational Diversity
INTR 301 Politics I: People and Politics
INTR 302 The Role of Civil Society
INTR 401 World Political Affairs Since 1919
INTR 402 International Organizations
MGMT 221 Contemporary Management Practices
MGMT 238 Introduction to Human Resources
MRKT 110 Principles of Marketing
MGMT 435 Strategic Management and Planning
RESP 480 Capstone Project
Elective Courses (Choose 33 US / 66 ECTS credits) Select 11 courses
ACCT 210 Cost Accounting
BUSN 301 International Business Law
BUSN 310 Export Procedures & Practices
MCAP 303 Organization and Technology of Information Management
MCOM 403 Issues in Global Media
MGMT 305 Organizational Communication
MGMT 315 Managerial Accounting and Financial Analysis
MGMT 330 Purchasing and Materials Management
MGMT 411 Performance Measurement and Evaluation
MGMT 417 Human Resources Management
MGMT 420 International Banking and Finance
MGMT 427 Operations and Project Management
MGMT 235 Global Market Competition Management
MGMT 442 Business Sustainability
MRKT 319 Principles of Marketing and Advertising
MRKT 324 International Marketing
Master of Business Administration
Program Description
The UBIS MBA program is based on current educational trends
Duration
Bachelor degree: 4 years (full time)
Program Structure
Part-time/Full-time
Online/Blended
Tuition Fees
Course tuition (courses only):
Blended: $54,000 USD
Online: $39,500 USD
OUR ADVANTAGES
Close links with the corporate world
International Accreditation
Outstanding Selection of Professors
Online – Blended
(Transfer between formats)
International faculty and student body
84% study abroad alumni felt their studies abroad helped them build valuable skills for the job market