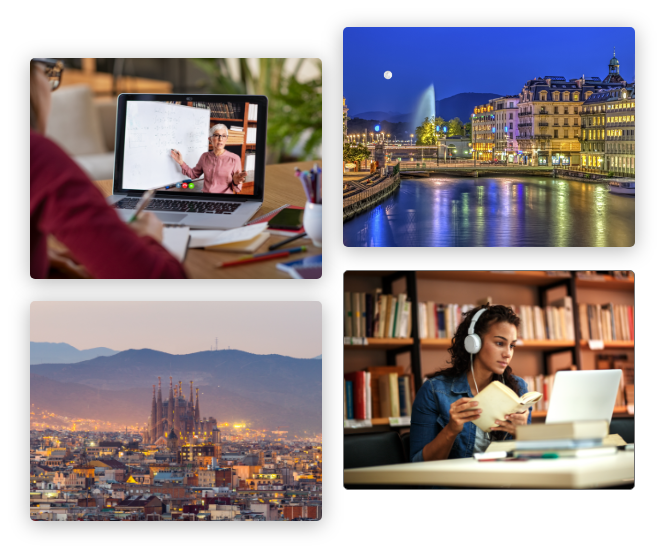 UBIS Quality Assurance
UBIS's Quality Assurance Policy (QAP) is one to which all members of the UBIS community must subscribe. The University's Quality Assurance Policy must be considered as the official reference in order to guarantee institutional efficiency, standardization of practices and systematic self-evaluations and improvement.
Goals
The ultimate goal of our Quality Assurance Policy is to support the best outcomes for all stakeholders, namely students, faculty, the institution, partners, and administrative representatives, as well as marketing teams, by providing the main tools that will guarantee high standards of quality are met in every aspect of the University's work. UBIS's Quality Assurance Policy develops processes and procedures in order to implement mechanisms that promote best practice and on-going improvements. The Quality Assurance framework provides students, faculty, administration and staff with a communally held perspective of how the University functions, thereby promoting a harmonious and effective means of interaction and cooperation in the online and offline environment.
Using the Quality Assurance Policy in all areas of the University, UBIS seeks to:
Promote the improvement of the teaching, research, and management of a wide range of university activities that disseminate knowledge and provide shared real-life experiences for students and alumni
Bench mark against the standards of higher education providers performance, and align these measurements to national standards that have been set with respect to procedure and with guarantees of transparency of the processes and measures used
Collaborate with the public administration to improve quality systems and conform to recognized educational quality standards
Mandate contractually that partners follow our Quality Assurance standards and undertake routine inspection of centers and sample work to ensure standards are met
Build bonds with civil society to promote respect for diversity
Implement sustainable initiatives within both education and business practice to equip and empower the next generation of business and international relations leaders who are cognizant of the importance of responsibility and sustainability in their professional endeavors
Ensure that Quality Assurance standards are observed in all aspects of the University's research and that such research is conducted ethically and with integrity
Ensure that all UBIS stakeholders confirm to the requirements of both institutional and national data protection policies