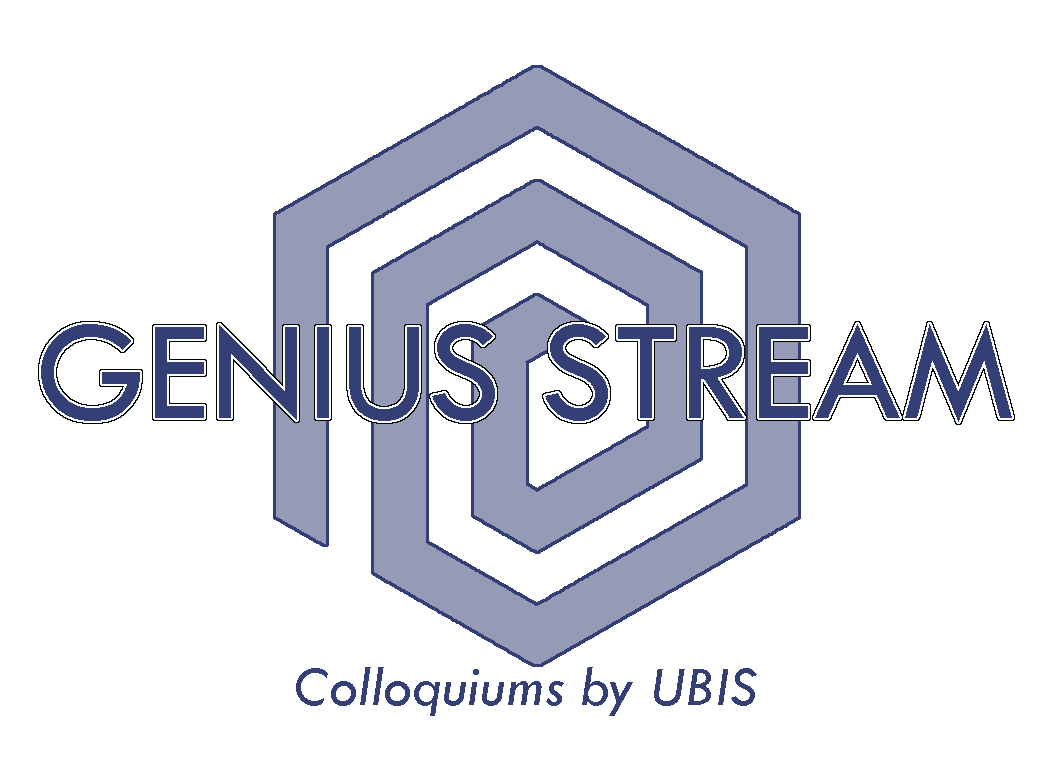 Colloquium Events and Details
As a global leader in modern education, UBIS University seeks to provide a unique forum for dialog and discussion around the challenges facing the world community. Our Genius Stream colloquium events provide a forum for industry leaders to share their personal expertise and insights in some of the most challenging areas of business, technology, sustainability, privacy, and a multitude of important topics.
If you're a future guest speaker or would like to know more about preparing for the colloquium event, please click here.
Guest Speaker Form
Upcoming Events – Dr. Leon Roberts – Online Privacy Concerns PART 2 – September 23rd, 2023
🔒📊 Exciting Colloquium Alert! Join Us to Explore Consumer Online Privacy Concerns PART II 🌐🤔
Are you intrigued by the intricate world of online privacy concerns? 🧐 Want to gain valuable insights from a distinguished expert in the field? Look no further! The University of Business Innovation and Sustainability is thrilled to present a not-to-be-missed colloquium event that delves deep into this pressing issue. 🎓🌐
📢 Join us for an engaging session titled "Consumer's Online Privacy Concerns: Two Decades of Research – Still no Viable Solution in Sight. PART 2" 📚 Our esteemed speaker, Leon Roberts, is a renowned professional with a remarkable background in disruptive technologies, digital marketing, and higher education management. 🎤📈
Leon Roberts, a trailblazer in various leadership roles, brings a wealth of knowledge and experience to the table. As the CEO of Real Xposure and an accomplished marketing professor, his insights have shaped the success of numerous entrepreneurs, business leaders, and professors alike. 🚀📊
🔍 During this insightful colloquium, Mr. Roberts will unravel the factors that contribute to consumer's online privacy concerns, with a particular focus on personalized online advertising. Explore the role of relevance, trust, accuracy, context, and more in shaping consumers' perceptions and responses. Gain a comprehensive understanding of the solutions proposed by the digital marketing industry and their effectiveness in addressing these concerns. 💡📱
🌟 This exclusive event not only highlights the current state of consumer's online privacy concerns but also offers a glimpse into the future and the way forward. As Mr. Roberts bridges the gap between theory and practice, he will provide valuable insights that can shape the future of digital marketing and consumer privacy. 🚀🔐
Don't miss this opportunity to gain a deeper understanding of the evolving landscape of online privacy! 🌐👥 Join us on SEP 23rd, 2023 at 11.00 am EST/ 5.00 pm CET for an unforgettable colloquium. More info here – https://ubisglobal.com/research-institute-colloquium-events/! 📅📢
#OnlinePrivacy
#DigitalMarketing
#ConsumerInsights
#PrivacyMatters
#UBISColloquium
Date: SATURDAY SEP 23rd, 2023
Time:

11.00 am EST/ 5.00 pm CET
For information contact Dr. Kenny Goldsmith – kgoldsmith@ubis-geneva.ch.
Previous Colloquium Events
8/12/2023
CONSUMER'S ONLINE PRIVACY CONCERNS
With LEON ROBERTS
9/5/2022
Post Pandemic Social Developments – Three Future Scenarios in the U.S.
With Dr. Neil Gilbert
8/14/2022
Lithium – Mining and Investment Strategies
With Dr. Lawrence Ajay – CEO of Life Light Engery
7/24/2022
Strengthening the Financial Sector: The Case of the Democratic Republic of Congo
Charles E. Kilbourne, Managing Director and Secretary of the Corporation of FSVC.
6/19/2022
Intercultural Competence & Leadership in the Globalized World
5/8/2022
Future Trends and Strategies in Digital Marketing – Michael Norris – CMO of YouTech
5/1/2022
The Energy Industry: From Values to sustainable Solutions – Emil Ismailzade
4/24/2022
Business Sustainability: Preparing for Potential Business Crisis – Dr. Mark DeFusco
4/3/2022
Zero Carbon Pathways for Companies
Dr Bettina Wittneben, Associate Scholar at Said Business School, Oxford University
3/27/2022
Global Trends in Privacy
Manisha Aurora, Sr. Legal Advisor, Privacy, Security, Technology Transactions
3/20/2022
Gender Roles – Career vs. Motherhood
Prof Neil Gilbert, UoC Berkeley; Cathi Raffaeli and Dr Shanthi Konkoth – UBIS leadership; Diana Othieno, UBIS Candidate
3/13/2022
Celebrating Remarkable Women of the World
Patricia Cherfan, CEO and Editor in Chief; Ingrid Persaud, awards winning book writer
3/6/2022
Macedonia and Vietnam – Cultural Heritage and Business Etiquette
Dr Marija Lazarev Zivanovic, Accreditation Specialist, Prof Tri, University of Economics of Ho Chi Minh City
2/20/2022
Higher education as a Soft Power Tool in International Relations
Richard Everitt, Head of Development, Imperial College London
2/13/2022
The Fall of 'Apartness' Laws and Entrepreneurship in Post – Apartheid South Africa
Alan Davies, London Six Form College, London and Shane Capazorio, UBIS Candidate
2/6/2022
Japan: Lost Decades and Future Prospects

Steve King, Cambridge Assessment Co., Edward Yagi, UBIS DBA Candidate
1/30/2022
Liberalism and the New Left
Martin Scalway, Book-Author, political observer, London; Marita Kassis, UBIS Candidate
1/23/2022
Biden – a year in. How has he done, what challenges does he face?
Alan Davies, London Six Form College, London