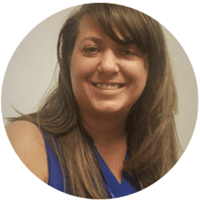 Nicole Giannini
Senior Director of Global Recruitment
Learn More
Languages: English
Nicole Giannini is the Director of Global Recruitment for UBIS. Nicole has over 20 years' experience in higher learning admissions, specializing in Business, Healthcare, and Information Technology degree and certification programs.
Nicole resides in the United States, originally from Pennsylvania, where she completed her Bachelors of Arts in Economics & Sociology at Washington & Jefferson College. However, for the past 15 years, she lives in "sunny" Mesa, Arizona. A firm believer in continuing education, Nicole completed her Masters in Public Administration in 2021 from Brookline College.
Nicole believes the admissions process should be enlightening, transformative and fun (yes, fun!). She will be the first to welcome you to UBIS and will follow you throughout your program through graduation as part of your student support team.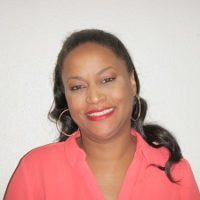 Kelly Callahan
Global Enrollment Manager
Learn More
Languages: English
Kelly Callahan is the Global Enrollment Manager for UBIS. Kelly is an energetic and motivational person that has been working in higher education for over 16 years.
Kelly was born in Los Angeles, California, US. She currently lives in Phoenix, Arizona, US for the last 18 yrs. In her free time she enjoys travel, going to new restaurants and family time. Kelly's happy place is the beach!
Kelly believes knowledge is everything. She is very passionate about helping students learn how education can open the door to their "Best life" with hard work and commitment to their goals. Kelly always looks forward to offering support to students during their educational journey.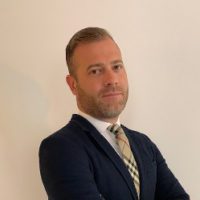 Vincent Wood
Director of Partnership Development
Learn More
Languages: English, French
Vincent is Irish and was born in Zimbabwe. He grew up in Southern Africa and at the age of 18 moved to Switzerland to pursue his undergraduate studies in Hospitality Management at Les Roches Global Hospitality Education. Vincent spent time working in the hospitality industry in Dubai, at the world-famous Burj Al Arab Hotel, and with luxury safari resorts in East Africa.
After a successful career in the hospitality industry, he joined the world of international education and student recruitment, working with global private business universities and boarding schools. For over 15 years he has been helping students make one of the most important decisions of their lives – choosing their study and career pathways. His expertise includes student recruitment, admissions, business development/partnerships, and marketing.
As the Director of Partnership Development at UBIS, Vincent looks forward to connecting with agents, partners, and students from all over the world! Together we can provide world-class education, changing the lives of thousands and ensuring they have a bright future!
Tam Anh Tran
Director of Partnership Development
Learn More
Languages: Vietnamese & English
Tam Anh Tran is a DBA candidate at Apollos University (USA). Holds a MBA degree from UBIS (Switzerland), as well as a B.A. degree in Economics from Royal Melbourne Institute of Technology (Vietnam) and a B.I.T. degree from the University of Canberra (Australia).
Also obtained an Advanced Diploma in Business Administration from Perth Commercial College (Australia).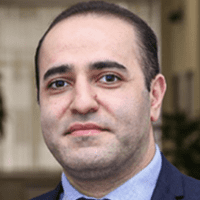 Kamal Dadashov
Director of Partnership Development
Learn More
Languages: English, Turkish, Azeri, Russian & French.
Kamal Dadashov has a Bachelor degree in Econimics and Finance from Azerbaijan State Economic University, a MSc Finance from NEOMA Business School and a MBA from Emlyon Business School and University of St. Gallen.
Mr. Dadashov is a consultant and appraser for both banking and oil industries. He's current advisior to the Vice President for State Oild Company of the Republic of Azerbaijan (SOCAR) where he worked for almost eight years as both Head of Financial Modeling Department and Deputy Manager. He was also the Chief Risk Officer for Nikoil Bank.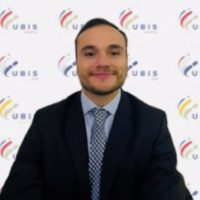 Ulises Astorga
Global Admissions Representative
Learn More
Languages: English and Spanish.
Over 7 years of experience working with students to achieve their educational goals, Ulises is very Passionate, Versatile, Reliable, and Efficient at accommodating students through guidance with their programs of study.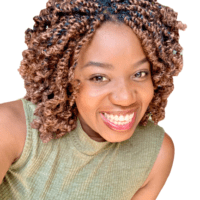 Tsungai Mutsaka
Global Admissions Representative
Learn More
Languages: English/Shona/some French
With a Bachelor's degree in Business Management and Industrial Psychology from Nelson Mandela University, South Africa, Tsungai has facilitated language, leadership, and team development for over a decade. She lives to help people achieve their personal and professional aspirations.
A creative at her core, she's passionate about music and dance, and her avid sense of adventure fuels her love for extreme sports skydiving and sand-boarding. Tsungai leaves a positive lasting impression on everyone she meets and can't wait to do the same for you!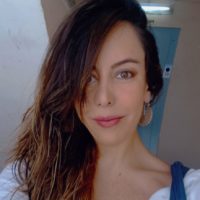 Andrea Moscoso
Global Admissions Representative
Learn More
Languages: English/Spanish/Italian/Portuguese
Andrea is half Italian, half Bolivian but she is truly a citizen of the world. She has lived in many different countries and loves traveling to work and study abroad.
She holds a B.A. in Law and a Master's Degree in both, International Business and Tourism Management. She found her passion in helping people to find their career paths and encouraging them to follow their dreams. She has 5 years of experience in higher education and strongly believes that continuous learning is essential to a long and happy life.
Andrea is also a Yoga Teacher and learner.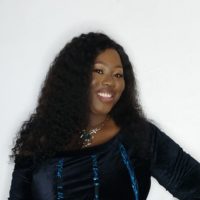 Brenda Omeh
Global Admissions Representative
Learn More
Languages: English
Brenda Omeh is a manager with proven experience in sales, administration, education, and human resource management.
She has been involved in providing strategic HR leadership, driving organizational development, and managing structural and cultural change across private and public sector organizations in Nigeria. She has also worked with educational agencies assisting in the areas of career coaching and counseling, student advisory services, recruitment, and interview coaching.
She has proven experience in all core areas of business development and process set up including organizational culture, company policies and procedures, on-boarding, recruitment and selection processes, employee relations, time and attendance management, performance management, talent management, training and development initiatives, benefits and compensation administration; and grievance and disciplinary procedures management.
She is an Associate Member of the CIPM (Chartered Institute of Personnel Management), Nigeria's HR & Development professional body, and a certified member of the Chartered Institute of Insurance, Nigeria.
She has a first degree in Political Science and International Relations from Babcock University and an MBA from the prestigious University of Business and International Studies where she finished with honors.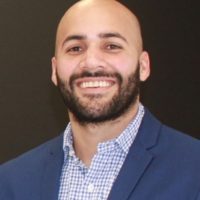 Gabriel Aguirre
Global Admissions Representative
Learn More
Languages: English and Spanish.
Gabriel Aguirre was born in Panama. Industrial Engineer with a passion in education and sports. While he was 16 he started to compete as an American Football player and Rower for his country. At the age of 24, he decided to move to Barcelona to study his master degree in Sports Management & Leisure and then found the love for Barcelona and stayed.
Gabriel truly believes that education is for everyone and that with this passion, he likes to help people to conquer their life goals as he has been in education since 2019 and accomplished in the admissions and academics departments.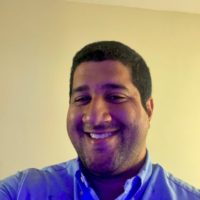 Alexis Jaramillo
Global Admissions Representative
Learn More
Languages: English/Spanish
Alexis Jaramillo is a world citizen born in Panama. Passionate about music, traveling, and education. He completed his Master's Degree in Digital Marketing in 2017 in Barcelona and before he studied for a Bachelor of Arts in Communications in Santiago, Chile.
Education was the key for him to travel around the world, meet people from different cultures and learn that knowledge is universal. His mission is to help people achieve their goals and dreams through education and help them overcome the challenges of the globalized world.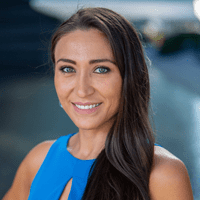 Aiko Juvet
Senior Global Admissions Representative
Learn More
Languages: Russian, Kazakh, English and French.
Aigerim Juvet (affectionately called Aiko), was born in Kazakhstan. Aiko came to Switzerland in 2010 to complete her higher studies at the university in Geneva and obtained 2 degrees in business studies and ultimately her Masters of Advance Research in Business. While completing her studies abroad, with rigorous and demanding programs at the Universities, Aiko, a talented competition dancer, continued dancing and competing in Latin American competitions.
In 2017 Aiko joined a local dance school, participated in competitions, taught, and managed the school. Then in 2019, utilizing her business education, Aiko co-founded her own dance studio. Aiko truly believes in higher education and helping our students with their dreams of studying abroad and making the most of the opportunities around them.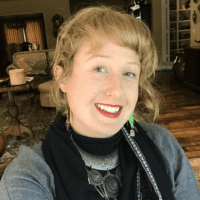 Whitney Hutchings
Global Admissions Representative
Learn More
Languages: English and Thai
Whitney Hutchings is a results-driven professional with over a decade of experience in the education field across multiple countries and curricula.
She is a blooming polyglot with a deep interest in learning about other cultures and other people. In anything you do, Whitney believes you get the best results by making sure to find the fun in your hard work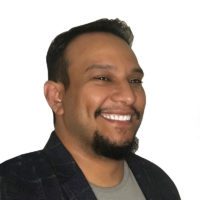 Bolívar Rivera
Global Admissions Representative
Learn More
Languages: Spanish and English.
Bolivar is an experienced entrepreneur, results coach and Admissions Representative with 5+ years of experience in the education sector. He is a human potential enthusiast who finds his drive from helping others discover their hidden potential and to live their best lives.
He takes pride in delivering his very best possible everyday no matter the difficulty of the task. As an admissions representative his goal is to enlighten as many aspiring professionals as possible to help further their education and better themselves.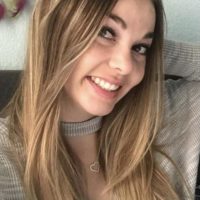 Savannah Hull
Global Admissions Representative
Learn More
Language: English
Savannah Hull is a Global Admissions Representative. She resides in the United States. She was born and raised in Arizona. When she was in high school, her family had an international student from Thailand live with them and this inspired Savannah to start her own travels. She went on to complete her Bachelors at Northern Arizona University. During her time in college, she took a semester to study abroad at James Cook University in Queensland, Australia. She is currently working on completing her Masters in Education. As someone who has studied abroad herself, she is a firm believer that every student should experience an international schooling experience in some capacity. She believes that a global education is invaluable.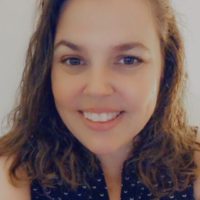 Shantelle Anderson
Senior Global Admissions Representative
Learn More
Language: English
Shantelle was born and raised in a small town near Boston, Massachusetts and later moved to Phoenix, Arizona . Shantelle has worked in higher education, in admissions, for 6 years helping hundreds of students change their lives through education.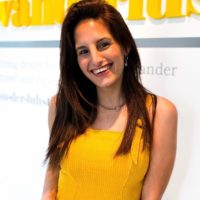 Sabrina Feierabend
Global Admissions Representative
Learn More
Languages: English, Spanish
Sabrina was born in Buenos Aires Argentina, where she studied Tourism and Hotel Management. During her years of study she participated in the Au Pair program in the United States where she interacted with people from all over the world and her interest in learning about other cultures grew stronger.
For the last 5 years she has been focused on helping people to get out of their comfort zone, travel abroad, study, find something they are passionate about.
She believes that studying, learning and living new experiences is the key to keep building opportunities around.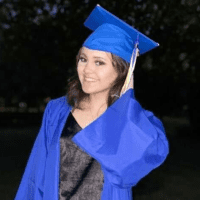 Valeria Ortega
Social Media Advisor
Learn More
Languages: Spanish and English.
Valeria Ortega is a Social Media Advisor at UBIS University. She creates content for our social media platforms, including blog articles, YouTube videos, Instagram, Facebook and LinkedIn posts.
Miss Ortega has an Associates Degree in Criminal Justice, and is currently studying Psychology with a minor in Creative Writing at Palm Beach Atlantic University in Florida. She was in born in Venezuela and is fluent in English and Spanish.