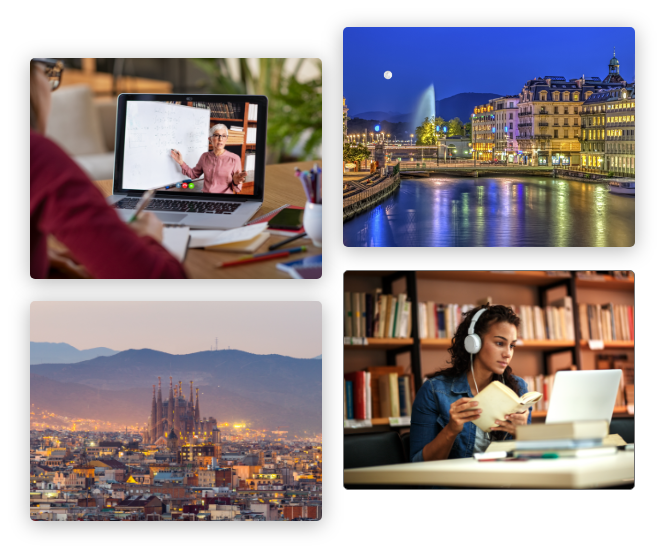 UBIS Stackable Credential Programs – Micro-Credentials
Step in the future of education with stackable UBIS Micro-Credentials. Learn what you need to enhance your future career opportunities with short programs that can be "stacked" into a full graduate program when you're ready. Micro-credential programs are focused on modern high-demand business and technology fields. Designed with personally customized flexibility options that allow you to speed up or slow down your program. This micro-credentials in business coursework is delivered with the convenience of fully online to help balance your priorities and responsibilities with your educational goals. UBIS provides an accelerated, stackable, and affordable way to upgrade your resume, career opportunities and personal brand.
At a Glance:
Most Micro-Credentials consist of 4 courses and can be completed in a few as 4-6 months.
Flexible online learning students can take 1 or 2 classes at a time.

Courses are taught by faculty with direct professional in-field experience.

Designed to accommodate diverse academic and professional experience levels.

Stackable Programs* can be "stacked" or rolled into a concentration are for designated UBIS graduate programs.

Provide an economical, customizable, and career focused pathway to improve career skills and earn a traditional degree.

*Designated credential programs may be able to be applied towards the required concentration coursework is designated graduate program. 
Credential Programs – Information Technology
Stackable MBA Core Micro-Credentials