As the department most directly dedicated to student life in Geneva, UBIS Student Services' office is committed to help UBIS students however it can and focuses on providing our students with a customized experience from the day they arrive to the day they graduate.
UBIS Student Services' office provides students with information and support regarding the following topics:
UBIS Student Services Helps Students With:
Activities

Educational Events: UBIS activities include educational events such as conferences, debates and workshops: thanks to our network of highly experienced international experts and consultants, coming from the private and the public sectors, UBIS is a trusted partner of prominent corporations, and international organizations. In conjuction with these organizations, UBIS organizes workshops and symposia to assist our students to develop skillsets for life in the international community.
Get Together Activities: UBIS is also actively promoting leisure activities for students and faculty, such as the Welcome dinner, Christmas Party, Get togethers etc. as well as the organization of the Annual Graduation Ceremony.
Administrative Support

Swiss Student Permit – Student Services represents a large source of information mainly regarding to Swiss Residence Permit necessary for your stay and study in Geneva.
Swiss Health Insurance – Student Services also can assist you with Swiss Health Insurance which is compulsory in Switzerland.
Accessibility

UBIS takes great pride in providing a comfortable but productive learning environment for those students with special needs or requirements. If you believe that you may need accommodations or have had them in the past and would like to continue receiving them, please contact our office via email at: student.services@ubis-geneva.ch. Accommodations at UBIS are determined on a case-by-case basis, depending on the nature of the disability, the student's own concerns, and the content of the documentation provided. All information is handled with strict confidentiality.
Career Service

Career Services aims to provide students with practical advice on CV construction and interviews techniques that will enhance our students employment prospects.
UBIS Community & Forum

UBIS Ambassadors & Alumni
We believe that exchange of information and ideas can only be positive and enriching. Please visit our forums whether you want to learn more from students currently studying at UBIS, or you need advice about your studies and subsequent career.
Library & Textbooks

UBIS Customized Services Include:
A fully individual and customized approach: the student works with a dedicated team of professors who will adapt their style for the benefit of the student.

A blended approach: the student attends the group courses but gets, in addition, the support of an individual tutor who possesses a high level of expertise in the topic.

A family office perspective: all usual student services for administrative formalities, medical or personal care and student housing as well as special requests are dealt with discretion and efficiency in a personalized manner.
Our Services
UBIS offers a fulsome career center through the ULMS. Explore careers, assess your skills, build resumes, and access career- readiness support, such as in-demand solid skills training in our dedicated career center. Tools that help students manage their lives as students, including a University Success Center, 5- minute quick lessons, study tools and more are also available.
Further, UBIS is working in cooperation with Job Teaser to give students career tips and advice, in Europe and the United States, apprenticeships and job offers in Europe. UBIS also offers Career Workshops for CV and motivation letter writing, as well as advice for job search and interview. All these services are available on demand as one-to-one meetings scheduled ahead of time. In 2020 we have been running a campaign for short Career Coaching sessions where students send in their CV's or other documents and specific questions ahead of the session. These have received good feedback from the participants.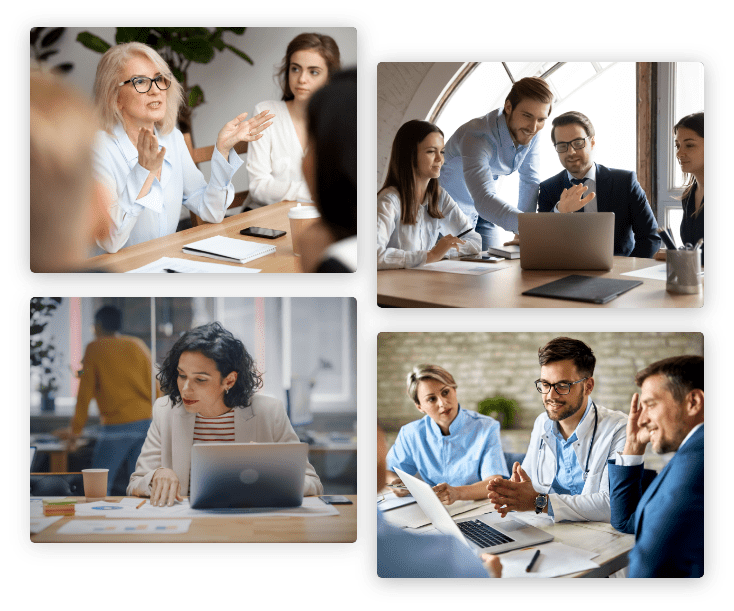 Discover New Opportunities
We believe our growing multi-cultural student and alumni base share a common passion – the desire and determination to become excellent in their pursuit of their global career dreams. Hear them talk about how UBIS helped shape that goal for them.
Joining UBIS Alumni Online Community
As a UBIS graduate you are now part of the UBIS Alumni Online 7 Community which exists to keep you connected to each other and with UBIS.
Search for other classmates and friends, make new connections or simply have access to the functions made available on the UBIS Alumni Community platform. The UBIS Alumni Online Community is a place for UBIS Alumni to connect and socialize. Membership is exclusive to UBIS alumni only.
Your UBIS Alumni Online Community membership enables you to:

Access the Online Alumni Directory – The alphabetical index containing the names and email addresses of all Alumni who have completed their studies and earned a degree at UBIS.

Access the Alumni Network – The community maintains a group of alumni networks enabling UBIS Alumni to build mutually beneficial relationship with past graduates. Utilize this valuable tool to achieve your goals and create opportunities to connect with like-minded professionals.

Connect with UBIS Ambassadors – UBIS has international networks and contacts across the world. UBIS Ambassadors are alumni graduates who have offered to serve as contacts in their regions for the UBIS community. These ambassadors are there to help support and guide young alumni.

Access Career Advisory Services – Advice and guidance are provided to all our UBIS Alumni to help you build your career or build your business plan. Services include: Developing and enhancing your CV, support in applying for work and publication of job adverts.

Receive Exclusive Invitations – To workshops, networking events and special offers and discounts (exclusive to UBIS Alumni).
Recently Graduated?
If you have recently graduated, you can even book an appointment for one to one careers advice and consultation.
UBIS Workshop: Networking Skills
Networking is key in finding a job or in pursuing a career. UBIS, in partnership with Mike Johnson, writer and expert in talent management, has designed a unique workshop to give participants a practical tool box to be successful. The content includes: What is a network? What can it do? How do you set it up? How do you cultivate and nurture it (grow it) and what is the likely result? In addition to this we will provide you with new ways to extend your network, though social media and most importantly face-to-face interaction. Topics include: How offering free advice helps build a network for you; How doing research helps build a network and makes you a "person of interest"/ "Go To Guru"; What is it going to cost you; How to set a budget; Getting others help – "You develop your own network"; Going live with a publication that will ensure your reputation; How to make it yourself; How to do this though social media; Creating a "buzz" about who you are and what you can offer. Have a preview of this workshop
UBIS Executive Workshops
In addition to its degree programs UBIS has developed with practitioners a series of workshops. These workshops are either industry specific (Private Banking, Islamic Banking, Cleantech, Oil and Gas, International Organizations, etc.) or career enhancement related (International Job market, Interviewing Skills, Cross Cultural Management, etc). UBIS workshops are often held in a variety of cities in a short intensive format. Full list and schedules can be found on here.
UBIS provides the education for various types of career training and career advancement. Below are just some of the examples of where some our students and Alumni are employed along with their wide range of job titles.
Administrative Referee, The Ministry of Foreign Affairs of the Republic of Croatia, Croatia

Brand Sales and Marketing Manager, Pierre Kunz Geneve SA, Geneva, Switzerland

Department of Administration – Accountant, Artraction, Geneva, Switzerland

Development Products Manager, Franck Muller Watchland, Geneva, Switzerland

Global Fund Program Manager, UNDP, Liberia

The Global Fund to fight AIDS, Tuberculosis and Malaria, Geneva Switzerland

Financial Program Officer, Inter-African Committee, Geneva Switzerland

HR Administrator, Global Petroprojects Services AG, Geneva, Switzerland

Internal Communications Executive, Lloyds TSB, International Private Banking.

Marketing Coordinator Continental Europe and Americas, Michael Page International, Geneva, Switzerland

Office Manager, Luxury and Mechanical Watch Distribution AG, Group Franck Muller Watchland, Geneva Switzerland

Operations Sector Johnson & Johnson Corporation, Le Locle, Switzerland