UBIS Research Institute – Introduction
The University of Business and International Studies is a private university, established in 2006. UBIS mission is to increase the quality, affordability and access to tertiary education around the globe. At UBIS we aspire to create, build and enrich life-long prosperity for the common global citizen by inspiring and advancing self-determination through education. The objectives of the Research Institute are aligned with the mission and goals of the University.
Over the next five years the Institute aims to enrich the intellectual life of UBIS by enlarging its academic network and promoting high-caliber research in areas of excellence, with demonstrable impact and strong community engagement. As a private global university, our interconnectedness provides an opportunity to develop multi-cultural interdisciplinary expertise in research, which can make meaningful contributions to the international community. The Institute's research collaborations with industry and the broader academic and nonacademic community will strengthen the employability of UBIS graduates and enhance the reputation of our university.
Mission
To focus our efforts on research excellence with interdisciplinary lens
To build and develop our faculty's and students' research to achieve international recognition
To expand our research network to provide value to the broader academic and non-academic community including our employees
To ensure our research has demonstrable impact within the international community
Objectives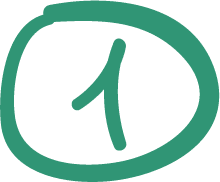 Develop a world-class research workforce and culture at UBIS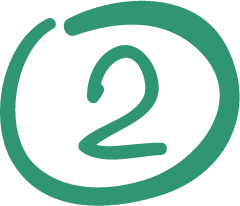 Promote a research-training environment focused on job-ready graduates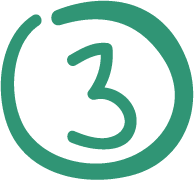 Establish niche research excellence, focused on the faculty's and student's research areas of interest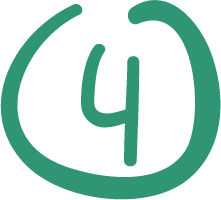 Deliver impactful innovation through collaborative engagement in research projects with industry, business, governments, and the communities
Organizational Structure of the Research Institute
UBIS Research Institute is managed by an Advisory Board chaired by the Institute Director. The Director represents the Research Institute both internally and externally and reports to the provost. The Research Institute Director is responsible for the implementation of the research strategy, for compliance with all procedures including the research code, ensuring that research is conducted in an ethical manner, that research targets are met and kept within allocated budgets.
The Director's Role
Preparing an annual budget, which is approved annually by the Board of Directors.
Establishing and working within a research strategic plan with targets and initiatives determined and reviewed on an annual basis.
Developing opportunities and providing direct non-monetary recognition of individual contributions.
Promoting the benefits of research within the University and in the wider community.
Offering a wide range of research opportunities to all students.
Developing and sustaining a culture of research within the University with focused research objectives.
Ensuring that the Advisory Board contributes to the research quality procedures.
Advisory Board's Role
Help develop the strategic and operational plans of the Research Institute.
Guide UBIS academics to develop grant-winning ability and in preparing applications, thereby
building additional funding sources.
Support early and mid-career UBIS academics to develop research skills and increase their research performance.
Increase opportunities for international collaborations and attracting research fellows.
Develop and champion plans for improvements to the Research Institute.
Enhance the reputation of the Research Institute.
Advisory Board Members
Professor Neil Gilbert, University of California Berkeley
Professor Anis Ben Brik, Hamad Bin Khalifa University
Dr Roddy McKinnon, Managing Editor of the International Social Security Review
Dr Bettina Wittneben, Said Business School, University of Oxford
Mr Martin Scalway, author, political analyst
If you are interested in becoming an advisory board member, please contact Dr. Santalova.
Membership
Academic members of UBIS, involved in the Research Institute, are classified into three categories.
Full Members
Academics who lead courses at UBIS and contribute to research at UBIS Research Institute; Senior Students whose research is published
Associate Members
Members of other academic institutions who contribute to research at UBIS Research Institute.
Members of other academic institutions serving on the Advisory Board of the Research Institute.
Affiliate and Visiting Academics
External members who work in areas of direct relevance for the UBIS areas of research excellence.
In addition, the Research Institute has:
Research students (higher degrees by research, e.g. MBA). Professional and research support staff. Administration staff (the administration team performing necessary administrative duties and providing support for Research Institute activities.
Contract Research and Consultancy
UBIS' key research faculty are all PhD credentialed or Candidates. New faculty members receive training in the use of UBIS' research tools and procedures. They are introduced to the institution's research programs and led to do research with more experienced faculty, at times involving other institutions. UBIS ensures appropriate internal funding is made available to support their research endeavours.
Approach to Research Projects
The breadth of individual topics and opportunities in business and international studies is enormous. Not being able to tackle them all, but we will:
Link the projects and topics within the institute and with our partners.
Identify opportunities for collaboration around methodologies and approaches within the
institute and with our partners.
Identify through survey where we should be directing our future research efforts.
To achieve these ends we must view research projects leading to publications and other products in terms of their scale and focus. A three- tiered hierarchical model will be used to budget the research projects. Projects are allocated to tier 1, 2 or 3 with consideration of scale and focus in addition to traditional measures of research such as quality and quantity. The institute will also actively encourage good projects to grow from tier-3 to tier-1.
Tier 1
Exemplary Projects
Exemplary research projects will be inclusive, large-scale and have significant impact. Projects will be merit selected by the Director and the Board. Exemplary Projects will be led by the best researchers – full UBIS members, associates or visiting academics. They will be chosen with performance indicators, against criteria including:
1. Q1 and Q2 journals and top-ranking publishers
2. Multidisciplinarity or transdisciplinarity;
3. Building partnerships;
4. External funding if any;
5. Multiple research outputs (e.g. research papers/seminar/symposia);
6. Industry and community engagement;
7. Industry and community profile;
8. Scale, focus and impact; and
Tier 2
Focused Research Projects
Tier-2 research projects are the mainstay of university research and have the following characteristics:
1. Usually the research of our senior members (Assoc Prof/Prof);
2. Focussed on a specific topic or area;
3. Produce many quality research outputs (e.g. research papers/seminar/symposia);
4. Produce papers to be published in Q3/Q4 journals and/or UBIS website
5. Produce quality research students and support junior research fellows.
Tier 3
In-House Research Projects – Small Scale, Pilot, or Student Research
Tier-3 research is inhouse small-scale research, including topic research, consultancies and testing or
evaluation studies. It has the following characteristics:
1. Small-scale;
2. Produces publications for Q3/4 journals, online free journals, UBIS website;
3. Includes pilot and non-core research;
4. Can have significant impact as individual pieces of research;
5. May lead to tier-2 projects.