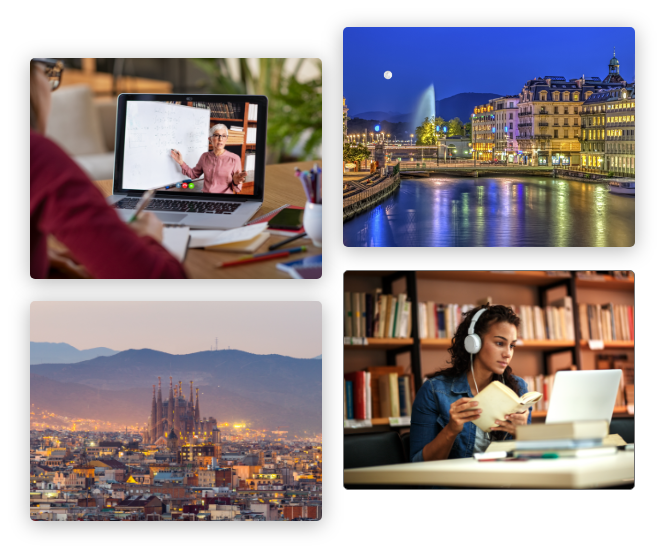 Scholarship & Financial Aid
UBIS is a private university with limited funding available. However, being that UBIS feels every student deserves a chance to further his/her education, we have made a policy decision to help as many students as possible, rather than offering a few students' large amounts towards their studies.
UBIS offers the following forms of financial assistance to its students:
Outside Funding
Students also have access to many options for financial aid outside UBIS. Here are some suggested links students can research further:
Outside Funding
Financial awards repayable after the study period
External Grants and Scholarships
UBIS Scholarships
Academic Excellence Scholarships
UBIS students in good academic standing may apply for these awards after he/she has completed their first semester at UBIS. These scholarships cannot be combined with other UBIS financial awards the student may have already received and do not apply to on-line undergraduate studies. Students who fail to maintain the required GPA after 1 semester, will be placed on probation and will lose their scholarship if their GPA is not increased to the required level by the 3rd semester following the probationary period. A limited number of awards are offered each academic year.
For undergraduates:
10% = B+ (3.3) GPA
15% = A- (3.7) GPA or better
For graduates:
10% = B+ (3.3) GPA
15% = A- (3.7) GPA or better
A student who accepts a UBIS scholarship or grant confirms that he/she can find the necessary funding to pay all other expenses. If the payment of the tuition fees is not received by the given deadline, UBIS reserves the right to revoke any grant or scholarship awarded to the recipient.
Restrictions
Recipients of UBIS financial grants and scholarships may not receive more than one award at a time
Scholarships/grants are limited in size and subject to the timely payment of tuition
Scholarships/grants only apply to tuition cost (books, prerequisite courses, assessment exams, etc. are not included)
Loan qualification and repayment are subject to the terms and conditions of the lender
Please contact the Admissions Office by email at admissions@ubisglobal.comor by phone at  +41 (0) 22 732 62 82 for more information.