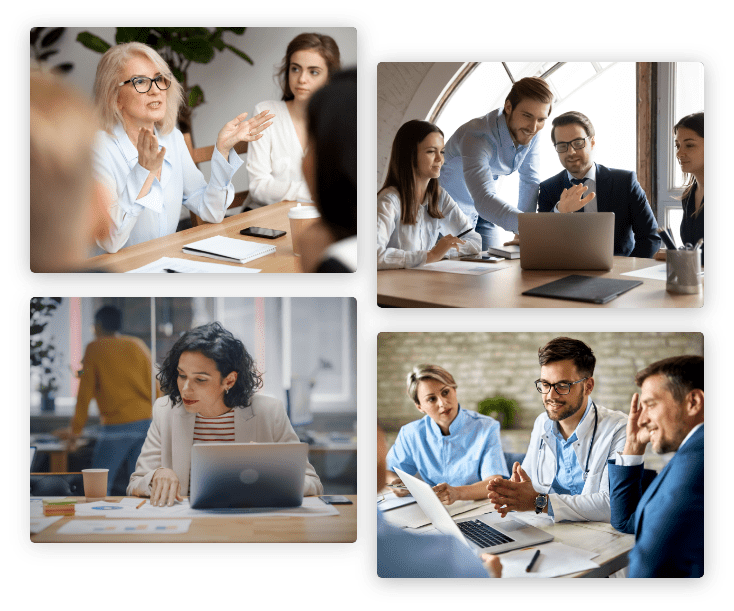 Overview
Stand out in a crowded field with an Executive Management Certification. While studying leadership in the global arena, you'll face real-world critical thinking challenges and cultural and geographic diversities. You'll also dive into extensive report modeling and analysis in areas of finance, marketing, and operations management. This program will teach you Risk and Precision Tree to effectively incorporate them into spreadsheet models and data mining.
Courses
MNG 601 – Executive Leadership (3 US/6 ETCS Credits)
MNG 607 – Decision Making and Management Science (3 US/6 ETCS Credits)
MNG 603 – Managing Organizational Diversity (3 US/6 ETCS Credits)
MNG 608 – Management of Technology Innovation (3 US/6 ETCS Credits)
Key Features
Four Courses – 12 US/24 ETCS Credit Hours.
Can be completed in 4 to 6 months.
Fully online with ability to take 1 or 2 courses at a time.
Transferrable into E-MBA or MBA as a Concentration.
OUR ADVANTAGES
Close links with the corporate world
International Accreditation
Outstanding Selection of Professors
Online – Blended
(Transfer between formats)
International faculty and student body
84% study abroad alumni felt their studies abroad helped them build valuable skills for the job market