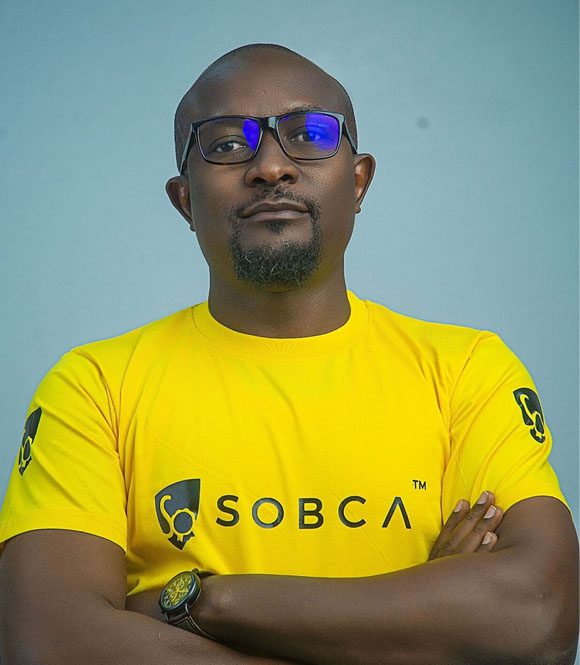 Today's blog brings you insightful conversations with students pursuing their Doctorate in Business Administration (DBA) at the University of Business Innovation and Sustainability (UBIS). In this session, we had the pleasure of sitting down with Sam Obafemi, a passionate individual from Nigeria, who shares his academic journey, research focus, and aspirations. Let's delve into the world of Sam Obafemi and his pursuit of knowledge and expertise in the business realm.
Meet Sam Obafemi:
Sam Obafemi, pronounced OR-BAH-FEH-MEE, hails from Nigeria and currently resides in the bustling capital city, Abuja. With a background in Computer Science and an impressive academic track record, Sam's thirst for knowledge has driven him to pursue a DBA, solidifying his expertise in the field of business.
A Journey of Expertise and Passion:
Sam holds a B.Tech (Honours) in Computer Science, an MBA from UBIS, and an MSc in Management from College de Paris, France. He has also obtained certifications as an Anger Management and Emotional Intelligence Expert, as well as a Mental Health First Aider. Sam's extensive educational background and diverse certifications have equipped him with a multidisciplinary approach to problem-solving, earning him the nickname "The Octopus."
Driven by a deep passion for problem-solving and helping businesses thrive, Sam works closely with founders, boards, and C-suite executives to address their business and people-related challenges. His ultimate goal is to foster long-term profitability for businesses. By pursuing a DBA, Sam aims to establish himself as an authoritative figure in assisting businesses with membership and subscription models, enabling them to grow sustainably.
Unveiling the Research:
Sam's dissertation, titled "The Impact of Membership and Brand Communities on Purchase Loyalty in Nigerian Businesses," focuses on understanding the influence of membership and brand communities on customer loyalty within the Nigerian business landscape. Through his research, he aims to uncover insights that can help businesses optimize their marketing strategies, reduce unnecessary expenditures, and enhance customer experiences, ultimately leading to increased revenue and sales. Moreover, Sam's research also seeks to strengthen the relationship between brands and their customers, as well as foster positive connections between brands and their host communities.
Making an Impact:
The impact of Sam's research extends beyond personal and professional achievements. His findings hold the potential to revolutionize the business landscape in Nigeria. By enabling businesses to streamline their marketing efforts and allocate resources more effectively, Sam's work can contribute to the overall growth and sustainability of organizations. Additionally, improved brand-customer relationships and positive community engagement can foster social cohesion and economic development.
Advice from an Aspiring DBA:
When asked to provide advice for individuals considering a DBA program, Sam offers valuable insights. He emphasizes the importance of recognizing a DBA as an insurance for the future of one's career, earnings, and self-actualization. The DBA credential, particularly from UBIS, holds great value in terms of personal and professional growth. Sam encourages aspiring DBA students to embark on this journey with determination and focus, knowing that it can significantly shape their expertise and open doors to new opportunities.
Conclusion: Sam Obafemi's journey as a UBIS DBA student exemplifies the dedication and passion required to excel in the business domain. Through his research and expertise, he aims to empower businesses, foster strong brand-customer relationships, and create a positive impact within the Nigerian business landscape. As we conclude this question and answer session, we wish Sam Obafemi the very best in his DBA journey and eagerly anticipate the positive changes his research will have.
Comments are closed.