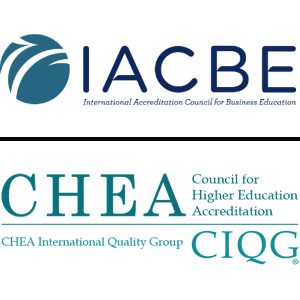 Quality assurance is of utmost importance in higher education, particularly in the field of business education. The University of Business Innovation and Sustainability (UBIS) takes pride in its commitment to excellence, as evidenced by its accreditation by the International Accreditation Council for Business Education (IACBE) and recognition by the Council on Higher Education Accreditation (CHEA). In this blog post, we will delve into the significance of UBIS being accredited by IACBE and recognized by CHEA, highlighting the benefits it brings to students, faculty, and employers.
IACBE Accreditation: Ensuring Excellence in Business Education UBIS has voluntarily undergone the rigorous accreditation process by the IACBE, a programmatic accrediting body that evaluates the quality of business programs offered by academic business units. IACBE's mission-driven and outcomes-based approach focuses on assessing the effectiveness of educational processes, teaching methods, and learning outcomes within the institution.
The Benefits of IACBE Accreditation for UBIS:
Enhanced Reputation: IACBE accreditation grants UBIS a mark of distinction and acknowledges its commitment to providing high-quality business education. This recognition enhances the institution's reputation and increases its credibility among students, employers, and other academic institutions.
Continuous Improvement: Through IACBE's evaluation process, UBIS receives valuable feedback and recommendations for enhancing its educational programs. This feedback enables the institution to make necessary improvements and remain at the forefront of business education, ensuring its offerings are relevant and up-to-date.
Student Success: IACBE accreditation assures UBIS students that they are receiving an education that meets recognized standards of quality. This recognition instills confidence in their educational choices and enhances their prospects for success in the competitive business world.
CHEA Recognition: Reinforcing Credibility and Legitimacy CHEA, a prominent authority in higher education, recognizes the importance of IACBE accreditation and acknowledges UBIS as a reputable institution. This recognition further validates UBIS's commitment to academic quality and accountability.
The Benefits of CHEA Recognition for UBIS:
Industry Credibility: CHEA recognition underscores the credibility and legitimacy of UBIS's business programs. Employers and other academic institutions place greater value on degrees from CHEA-recognized institutions, knowing that graduates have received a high-quality education.
Trust and Confidence: Students can trust that UBIS meets the highest industry standards, ensuring they acquire the necessary skills and knowledge to excel in their future careers. CHEA recognition gives students confidence in their educational investment and prepares them for a competitive job market.
Conclusion: UBIS's accreditation by the International Accreditation Council for Business Education (IACBE) and recognition by the Council on Higher Education Accreditation (CHEA) exemplify its dedication to providing quality business education. The IACBE accreditation assures UBIS students of the institution's commitment to excellence, continuous improvement, and the relevance of its programs. CHEA recognition reinforces UBIS's credibility and enhances its reputation among employers and other academic institutions. By choosing UBIS, students can embark on a transformative educational journey that equips them with the skills and knowledge necessary to succeed in the dynamic business world.
Comments are closed.